Durability: Extra thick wide industrial wipes are designed to be extremely durable and strong, which means that they can withstand heavy use and are less likely to tear or break apart during use. This makes them ideal for use in industrial settings where surfaces may be rough or dirty.
Absorbency: These wipes have superior absorbency, which means that they can quickly and effectively absorb liquids, oils, and other substances from surfaces, making them an effective cleaning tool for spills and messes.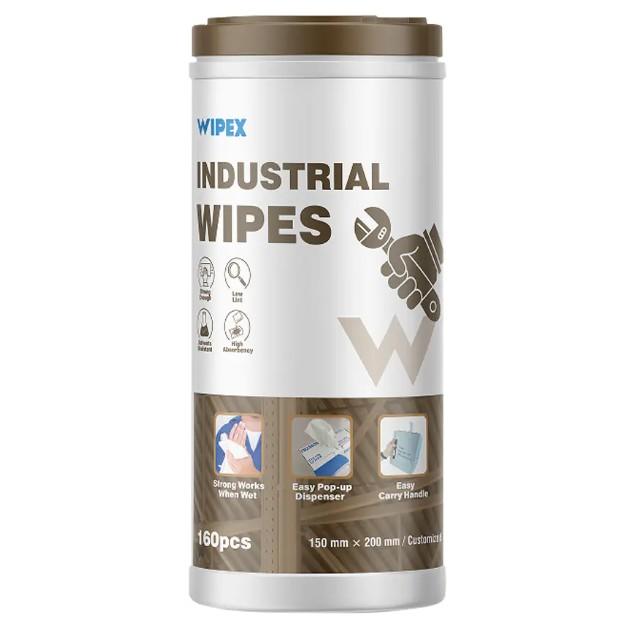 Size: The extra-wide size of these wipes makes them more versatile than traditional wipes, allowing them to cover larger areas and clean more effectively. They can also be easily folded to create a smaller wiping surface when needed.
Convenience: The wipes are stored in a convenient tub, which makes them easy to access and use when needed. The tub also helps to keep the wipes moist and prevents them from drying out.
Multipurpose: Extra thick wide industrial wipes can be used for a variety of cleaning tasks, including wiping down machinery, cleaning workstations, and removing grease and grime from surfaces. They are also suitable for use in food processing plants, where they can be used to clean equipment and work surfaces.
Overall, the advantages of extra thick wide industrial wipes tubs include their durability, absorbency, size, convenience, and multipurpose use, making them a versatile and effective cleaning tool in industrial settings.